Technical Solutions for Wood Products Companies
Since 1980, L & E Stover Enterprises has been providing effective solutions to some of the biggest names in the American wood products industry. We have the technical knowledge, experience, and analytical approaches that ensure you have the information you need to meet your goals.
Should you hire a consultant? There's a test.
Reducing defects in primary and secondary manufacturing means higher profits for your operation. When the cost of your defects is greater than the cost of our services, then it is worthwhile to hire us--because solving the problem would quickly pay for itself.
For a PDF with the exact details of our tests: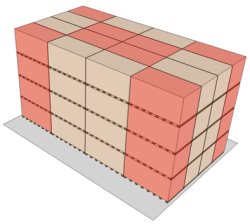 Contact us to start a project today!